This is pulled out & slightly modified from a previous entry, 2016 Texas Republican Platform - Part 14, Foreign Policy, Xenophobia, & Isolationism, but in light of recent news regarding Trump's odious immigration ban, it deserves special emphasis.
---
There's a poem hanging inside a certain statue in New York City, the end of which reads:
Give me your tired, your poor,
Your huddled masses yearning to breathe free,
The wretched refuse of your teeming shore.
Send these, the homeless, tempest-tost to me,
I lift my lamp beside the golden door!
I like to think that statue and the words hung inside of it mean something. They're a symbol that America is welcoming, is the land of opportunity, and that we will take in victims of oppression and give them the chance for a new life here. They are not symbols of cowardice, of refusing to help the downtrodden and refugees because of some miniscule chance of danger.
To put this danger in perspective, chances of being killed by a terrorist in any given year are roughly 1:20,000,000 (source). That compares to the following risks (all taken from Mongabay.com - The most common causes of death due to injury in the United States):
| | |
| --- | --- |
| 1:18,585 | Car Crash |
| 1:21,581 | Accidental poisoning by and exposure to noxious substances |
| 1:354,776 | Firearms discharge |
| 1:423,548 | Fall involving bed, chair, other furniture |
| 1:485,549 | Drowning and submersion while in or falling into swimming-pool |
| 1:668,218 | Fall on and from ladder or scaffolding |
| 1:807,349 | Drowning and submersion while in or falling into bath-tub |
| 1:841,914 | Accidental suffocation and strangulation in bed |
| 1:911,609 | Alcohol |
| 1:2,780,869 | Electric transmission lines |
| 1:3,441,325 | Legal execution |
| 1:5,005,564 | Contact with hot tap-water |
| 1:5,098,259 | Contact with hornets, wasps and bees |
| 1:5,506,120 | Lightning |
| 1:9,176,867 | Explosion and rupture of pressurized devices |
| 1:10,588,692 | Bitten or struck by dog |
| 1:20,000,000 | Terrorist Attack |
Now, I certainly don't intend that to mean that we should ignore the risk of terrorism. But this definitely puts it in perspective. Terrorism is not the huge risk that fearmongers make it out to be. You're far more likely to drown in a swimming pool or suffocate in your own bed than you are to be killed in a terrorist attack.
And who are we turning away to protect ourselves from this tiny threat?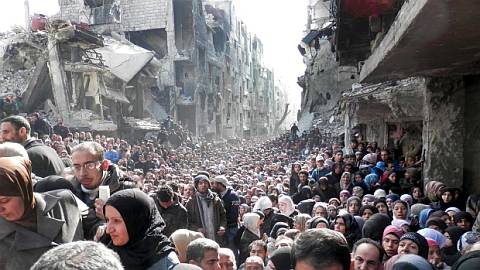 Image source: CBC News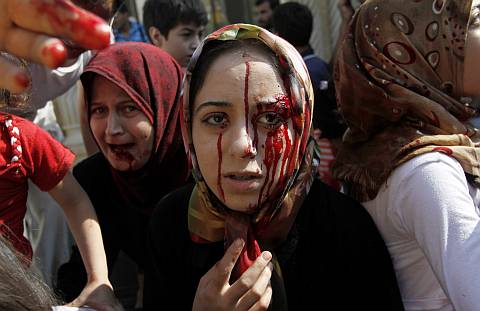 Image Source: News Deeply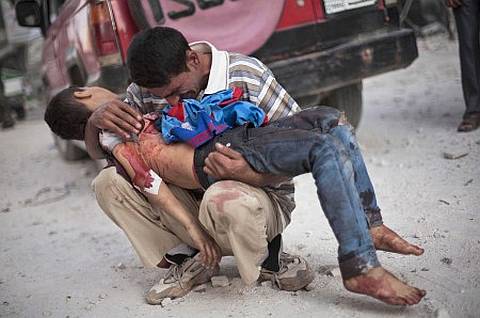 Image source: Raven Foundation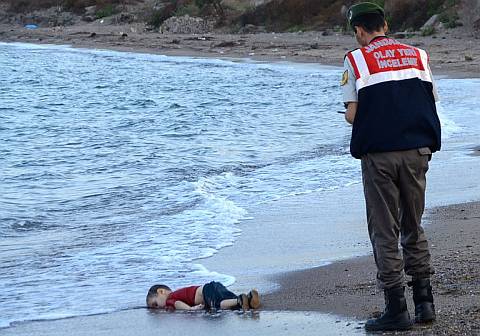 Image source: N.Y. TImes
If those pictures make you uncomfortable, they damn well should. That is the human cost of refusing to help these refugees. Hundreds of thousands of people have already been killed in Syria or trying to flee. And we have cowards like Trump refusing to help them because of a threat less dangerous than sleeping in your own bed at night.