Response to E-mail - Are America's Hunters the World's Largest Army?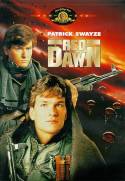 I received another interesting e-mail, this one claiming that America's hunters comprise the world's largest army. Here's the closing paragraph, which is the main point of the whole thing.
Overall it's true, so if we disregard some assumptions that hunters don't possess the same skills as soldiers, the question would still remain, what army of 2 million would want to face 30, 40, 50 million armed citizens? For the sake of our freedom, don't ever allow gun control or confiscation of guns.
Apparently, this one's been making the rounds for a while. Here's one example of it online, Fox Nation - American Hunters - The World's Largest Army. As a bonus, you can find an example of treason as the very first comment on that site, though I'm sure the commenter would claim it was meant as a joke (and what's with all these people who claim to be patriots with one breath, and then issue threats against the nation with the next?). For anyone interested in reading the entirety of the version I received, I've put it below the fold.
Now, I grew up in hunting areas. Had I stayed in Pennsylvania for high school, the first day of deer season would have been a day off. In Maryland, in one of my first period high school classes, the kid next to me was always telling me how he'd had to hide his rifle in his truck because he'd forgotten to take it out after going to check his traps in the morning. My dad, brothers, and uncles all used to hunt in our backyard and at my grandmother's property. I have no problem with people hunting.
But the big problem that this e-mail only briefly pays lip service to is that giving somebody a gun doesn't automatically turn them into a soldier. It's insulting to all the actual soldiers in our armed forces to suggest that it does. The U.S. has one of the best trained militaries in the world, and it's this hard work of training and constant drilling that in large part makes our military so effective, not the shear number of guns.
A group of hunters doesn't even rate as a militia - at least militias have some training and drills. Back in the late 1700's when more people actually took the 'well regulated militia' clause to mean a duty of all citizens and not something fulfilled by the National Guard, the government passed the Militia Act of 1792. This act actually called for "each and every free able-bodied white male citizen" between 18 and 45 to be enrolled in the militia. The law even called for musters for some type of training for the militia. In practice, this ended up being once or twice a year. But this minimal training (still more than today's hunters) was completely inadequate. When these militias were put to the test in the War of 1812, they didn't fare well at all. To quote from the first link below, "When war came, the under-trained under-equipped and unready enrolled militia simply was not up to the task. The War of 1812 revealed the weakness of relying upon this unwieldy concept, despite many exceptional and heroic individual successes." And that failure came before the industrial revolution. Just imagine how ineffective private citizens with hunting rifles and shotguns would be against mechanized infantry or attack helicopters.

For comparison, in modern first world nations, Switzerland has the most famous citizen militia. But they get 18 to 21 weeks of initial basic training when they first join the country's militia, followed by annual 3 week refresher courses.

As far as the facts of hunting safety - hunting is fairly safe, but this e-mail is a little exagerrated. Around 1000 people per year are shot in hunting accidents in the U.S. and Canada, but thanks to increased regulations and improved mandatory hunter safety courses, it's getting better. In fact, 2012 was the first year in Pennsylvania in 94 years of records that no hunters were fatally wounded in an accidental hunting shooting (though there were still 33 people shot).

Regular readers may already know that my interpretation of the Second Amendment doesn't line up with the current Supreme Court's. I think the 'well regulated militia' clause makes the intent clear, and that the militia is currently fulfilled by the National Guard. Further, I'm tempted to agree with what the Court said way back in 1876 in United States v. Cruikshank, "The right to bear arms is not granted by the Constitution; neither is it in any manner dependent upon that instrument for its existence. The second amendment means no more than that it shall not be infringed by Congress, and has no other effect than to restrict the powers of the national government," or in other words, that the Second Amendment only applied to the federal government, not states. But, times change and interpretation of the Constitution is fluid, so if the current Court wants to reinterpret it, their new interpretation is now the law of the land. But, even if the older interpretation held and the Second Amendment didn't apply to states, I still think there are many legitimate reasons for people to own guns, hunting being high among those reasons. But I don't agree with this e-mail that private citizens come anywhere close to the well regulated militia described in the Amendment, nor that they would provide any substantial defense or deterrence if a modern military were to attack the U.S.
Image Source: IMBD
---
Here's the full text of the e-mail that prompted this entry. I've eliminated the multiple fonts, sizes, colors, and highlighting, and cleaned up a few horrible formatting issues, but otherwise left it pretty much as is.
Interesting slant on AMERICA'S HUNTERS --- Pretty Amazing!

A blogger added up the deer license sales in just a handful of states and arrived at a striking conclusion:
There were over 600,000 hunters this season in the state of Wisconsin ..

Allow me to restate that number: 600,000!

Over the last several months, Wisconsin's hunters became the eighth largest army in the world.

(That's more men under arms than in Iran. More than France and Germany combined.)

These men, deployed to the woods of a single American state, Wisconsin, to hunt with firearms, and NO ONE WAS KILLED.

That number pales in comparison to the 750,000 who hunted the woods of Pennsylvania and Michigan 's 700,000 hunters, ALL OF WHOM HAVE RETURNED HOME SAFELY.

Toss in a quarter million hunters in West Virginiaand it literally establishes the fact that the hunters of those four states alone would comprise the largest army in the world. And then add in the total number of hunters in the other 46 states. It's millions more.

________ The point? _______________________________________

America will forever be safe from foreign invasion with that kind of home-grown firepower!

Hunting... it's not just a way to fill the freezer.

It's a matter of national security.

***************************************

That's why all enemies, foreign and domestic, want to see us disarmed.

Food for thought, when next we consider gun control, whether you agree with it or not.

Overall it's true, so if we disregard some assumptions that hunters don't possess the same skills as soldiers, the question would still remain...

What army of 2 million would want to face 30 million, 40 million, or 50 million armed citizens???

For the sake of our freedom, don't ever allow gun control or confiscation of guns.

(IF YOU AGREE, AS I DO, PASS IT ON, I FEEL GOOD THAT I HAVE AN ARMY OF MILLIONS WHO WOULD PROTECT OUR LAND AND I SURE DON'T WANT THE GOVERNMENT TAKING CONTROL OF THE POSSESSION OF FIREARMS)

GOD BLESS AMERICA!!!