XKCD
Here's a short entry for today. I'm probably one of the last people on the Internet to find this, but I thought I'd put it here on my blog for those people I know that don't frequent nerd sites very often (by find, I mean actually going to the site and reading through it - I'd already seen a few of the comics on other blogs before).
To get to the point, there's a very good web comic called xkcd (which apparently doesn't stand for anything in particular), which according to the site itself, is all about "romance, sarcasm, math, and language." He probably should have mentioned science, too. It's pretty funny, with a few random, interesting sketches thrown in, as well. I've put a handful of my favorites below the fold to give a taste of what it has, or you could just head on over there to check it out yourself. Don't forget to let your mouse hover over the images to read his comments.
One note before you click through to below the fold - one comic drops the f-bomb, so you've been warned. Also, before you go to his site, here's the warning he has, "this comic occasionally contains strong language (which may be unsuitable for children), unusual humor (which may be unsuitable for adults), and advanced mathematics (which may be unsuitable for liberal-arts majors)."
I apologize for the pixellation - some of the comics are wider than my blog's format allows, and rather than resizing the right way (saving the pictures, resampling them, and uploading them to my site), I took the easy way out, and simply changed their height and width properties in the img tag.
Donner


http://xkcd.com/30
Apple Jacks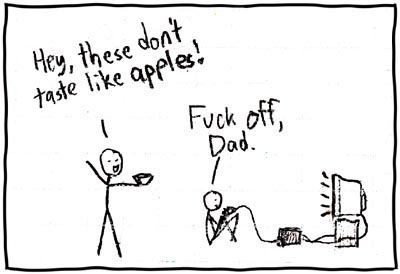 http://xkcd.com/38
Love



http://xkcd.com/44
Secret Worlds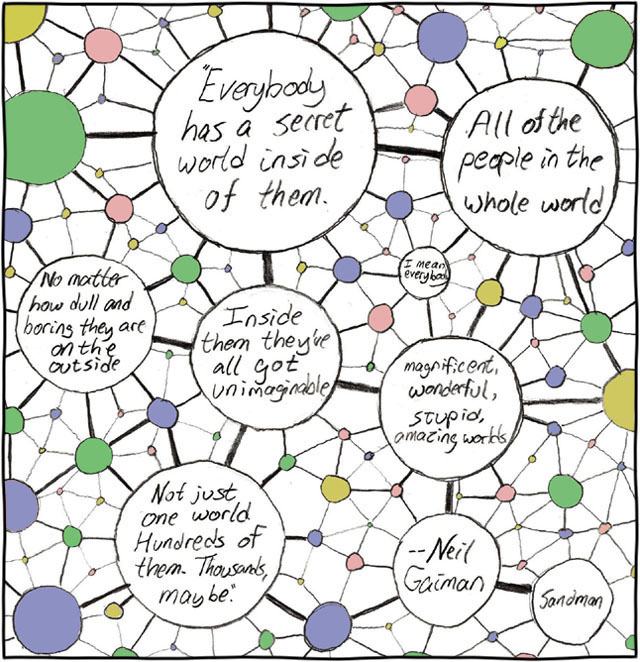 http://xkcd.com/52
Why Do You Love Me?



http://xkcd.com/58
National Language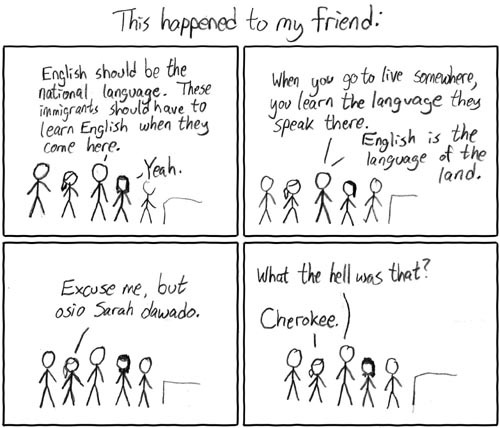 http://xkcd.com/84
Paths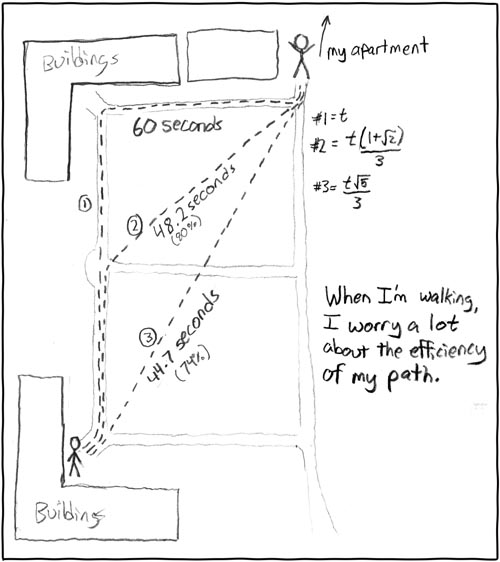 http://xkcd.com/85
Duty Calls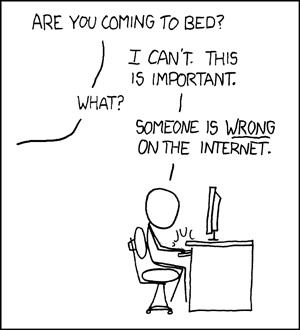 http://xkcd.com/386