Right Wing E-mails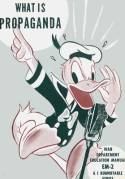 There's a strange phenomenon I've noticed with e-mail. I kind of hinted at it in an earlier blog entry, How to Spot an E-mail Hoax. I was fairly neutral in that entry, saying to be wary of politically related e-mails in general. But the thing I've noticed, is that the vast, vast majority of dubious politically related e-mails I've received are from the right side of the spectrum. In fact, I can't recall a single chain e-mail I've received personally that has denigrated Republicans, social conservatives, or the religious right. But I've received plenty that criticize or demonize their opponents, almost always by either stretching the truth or by outright fabrication.
At first, I wondered if this just had to do with sampling bias. I do live in Texas, after all, which is pretty well known for being a "red" state. But after doing a Google search for "are all e-mail forwards right wing," I found that I'm not the only one that's noticed this correllation. A guy by the name of Chris Hayes published an entry on his blog, The New Right-Wing Smear Machine, which examined how this phenomenon has spread. I found a blog entry on The Blog From Another Dimension dealing with this very issue, which even addressed an e-mail that I've covered before here. There's even a blog, My Right Wing Dad, devoted entirely to posting examples of these types of e-mails.
So, assuming this is a real phenomenon, what I don't understand is why. It would be tempting to quote studies such as this one, which indicates that "liberals are more likely than conservatives to have a strong response in the area of the brain used to inhibit responses at the time when they are supposed to inhibit response" (which could be taken to mean in relation to this e-mail question - stretched beyond the actual resuls of the study - that liberals would be more likely to question the validity of an e-mail even when it confirms their political biases). You could also point to this article. One of the paragraphs states:
The most comprehensive review of personality and political orientation to date is a 2003 meta-analysis of 88 prior studies involving 22,000 participants. The researchers--John Jost of NYU, Arie Kruglanski of the University of Maryland, and Jack Glaser and Frank Sulloway of Berkeley--found that conservatives have a greater desire to reach a decision quickly and stick to it, and are higher on conscientiousness, which includes neatness, orderliness, duty, and rule-following. Liberals are higher on openness, which includes intellectual curiosity, excitement-seeking, novelty, creativity for its own sake, and a craving for stimulation like travel, color, art, music, and literature.
But, as those articles also point out, political affiliation is a pretty complicated thing. Plus, even if you were willing to say that on average liberals were smarter, or more interested in checking the veracity of claims, could it really be such a big difference as to account for my inbox getting a dozen dubious right-wing e-mails per week, and no such left-wing e-mails in the last five years? I mean, there are also liberals who don't always have such a good grasp of reality. What keeps these people from spreading all types of false e-mail rumors about the right? And is it really just the right-wingers that forward on all the other e-mail hoaxes?
I don't know, maybe it's still a sampling bias. Maybe I just happen to be finding all the bad examples of right-wing e-mail, while other people find all the bad examples from the left-wing. No matter what the case, could everybody just please do a little fact checking before clogging my inbox with all these false rumors?
---
Updated 2013-06-17: Fixed three links: