Columbus Day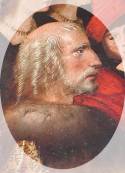 Today is Columbus Day. I wrote an entry on this a few years ago, that I figured I'd link back to today:
Debunking a Columbus Myth
I discussed the widely held belief that Columbus proved the world was round. I'm sure the Greek geographer Eratosthenes would have something to say about that.
I don't mind so much the claim that Columbus discovered America. Sure, the Vikings beat him to it, and he himself might not have known he'd found a new continent, but it was his voyages that sparked the European exploration of the New World.
For anyone like myself, who's interested in the Pre-Columbian history of the Americas, and wonders why the Europeans were able to conquer the native American empires, Jared Diamond's Gun, Germs, and Steel is a very interesting book to read on the subject.