Richard Dawkins' Litmus Test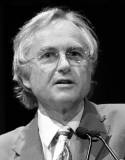 I just wrote an entry, 2012 Political Litmus Test, where I explained that I would have a very, very hard time voting for candidates who didn't accept evolution or anthropogenic climate change, and then listed the stances of several candidates on those issues. Well, I just found out that Richard Dawkins wrote an article for the Washington Post, titled Attention Governor Perry: Evolution is a fact, where he made very much the same point in regard to evolution (he even called it a 'litmus test'). So, if you want to go read something more eloquent than what I could write, by someone much more influential than me, go check out that article. Here are a couple snippets to whet your appetite.
There is nothing unusual about Governor Rick Perry. Uneducated fools can be found in every country and every period of history, and they are not unknown in high office. What is unusual about today's Republican party (I disavow the ridiculous 'GOP' nickname, because the party of Lincoln and Theodore Roosevelt has lately forfeited all claim to be considered 'grand') is this: In any other party and in any other country, an individual may occasionally rise to the top in spite of being an uneducated ignoramus. In today's Republican Party 'in spite of' is not the phrase we need. Ignorance and lack of education are positive qualifications, bordering on obligatory. Intellect, knowledge and linguistic mastery are mistrusted by Republican voters, who, when choosing a president, would apparently prefer someone like themselves over someone actually qualified for the job.
A politician's attitude to evolution is perhaps not directly important in itself. It can have unfortunate consequences on education and science policy but, compared to Perry's and the Tea Party's pronouncements on other topics such as economics, taxation, history and sexual politics, their ignorance of evolutionary science might be overlooked. Except that a politician's attitude to evolution, however peripheral it might seem, is a surprisingly apposite litmus test of more general inadequacy. This is because unlike, say, string theory where scientific opinion is genuinely divided, there is about the fact of evolution no doubt at all. Evolution is a fact, as securely established as any in science, and he who denies it betrays woeful ignorance and lack of education, which likely extends to other fields as well. Evolution is not some recondite backwater of science, ignorance of which would be pardonable. It is the stunningly simple but elegant explanation of our very existence and the existence of every living creature on the planet. Thanks to Darwin, we now understand why we are here and why we are the way we are. You cannot be ignorant of evolution and be a cultivated and adequate citizen of today.

As a side note, I debated whether "Dawkins'" or "Dawkins's" was the appropriate possessive form. According to this page, since Dawkins ends in a hard 'z' sound, it's the convention to just add the apostrophe. For someone like me, who's last name ends in a soft 's' sound, "Lewis's" would be the preferred form.
---
Added 2011-08-26 I just found out that there is actually a whole series of essays on this topic. It's in the On Faith section of the Washington Post, under the title, On evolution, can religion evolve? I haven't read all of them, yet, but most of the ones I have are pretty good. I can say that Paula Kirby's essay is excellent. For a truly awful example that will make you want to scream at your monitor, go read the one by Cal Thomas. Its one virtue is that it's short. For another awful example, but without the virtue of brevity, read the one by John Mark Reynolds.