Pet Peeve - Articles Aren't Blogs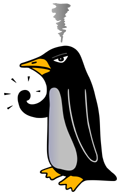 I only have a short entry for today, to complain about a pet peeve. It's something I've seen many places, but it was prompted by an e-mail from my Congressman which began with:
Dear Friend:

I want to share with you a blog that I wrote about Tax Day.
The body of the e-mail you shared with me isn't 'a blog'. To quote Wikipedia, "A blog (a truncation of the expression web log) is a discussion or informational site published on the World Wide Web and consisting of discrete entries ("posts") typically displayed in reverse chronological order (the most recent post appears first)." What you shared is one entry or post, or maybe even an article if you want to sound more formal. It was not 'a blog'.
I don't know why it irritates me so much, but it just bothers the hell out of me to see people refer to single blog entries as blogs themselves. Maybe it's because of the word's origin from log, and the silliness of thinking that one entry could constitute a log.
Oh well, his misuse of Internet vocabulary is probably the least irritating thing about this Congressman - far less irritating than the actual content of the message (Do away with income taxes? Really?). I suppose I should just chalk this instance up to an ignorant out of touch politician, but I wish more people would try to understand what words mean before using them.
Image Source: Wikimedia Commons