Election Results 2014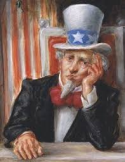 Ugh. I'm not terribly surprised, given then way the polls were going, but this is still dispiriting, and especially disappointing that the polls appeared to have a slight Democratic bias this year that gave the Republicans a few more races than predicted (this bias goes back and forth, sometimes favoring one party, sometimes the other - more info: FiveThirtyEight Blog).
As far as the Texas SBOE elections, the best news is that reasonable candidates held their ground and didn't lose to new ideologues. The bad news is that incumbent ideologues held their seats, too, so there's not going to be any change in how the board conducts itself anytime soon. For results, the Texas Tribune has a good page, but I can't link directly to the SBOE results. You'll have to click on the SBOE tab:
2014 Elections Scoreboard
Anyway, I'm not up to writing a whole lot about this, so I'll just provide links to what other people have written.
About the only consolation is that voting trends can change rapidly every two years, so I can only hope that 2016 will reverse the current state, and get Democrats back into the majority. Like I've mentioned before, I'm not a huge supporter of Democrats, but Republican policies are just so horrible that Democrats get my support by default. Anyway, here's a graph I stole from an article on FiveThirtyEight Blog, Is 2014 A Republican Wave?.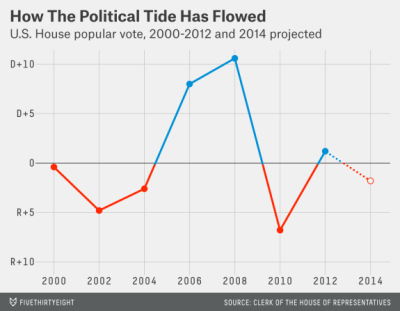 So, two more years of nothing getting done. Two more years to wait until hopefully better results.
Uncle Sam Image Source: FairEconomy.org