Jurassic World's Naked Dinosaurs

The latest installment in the Jurassic Park franchise comes out this weekend, Jurassic World. There's been a lot of talk among dinosaur fans about how this movie isn't putting feathers on the theropods, even though there's pretty convincing evidence that many theropods were covered in feathers. This controversy goes back to 2013 when the director first announced that the dinosaurs would be featherless, and you can read how many dinosaur fans reacted in the comments to a blog entry on National Geographic's Phenomena, A Velociraptor Without Feathers Isn't a Velociraptor.
Nearly all of the comments condemned the director's decision. But, even on a site like that, there were a few people who preferred naked dinosaurs. Here's one example.
You know, this is a MONSTER movie, not a national geographic documentary. A fluffy dinosaur is a lot less scary than a big scaly monster lizard.
Here's another.
Yeah, that's a great argument and everything, but.... I just don't like feathery raptors. A lot of people don't, and a lot of people do, and it just happens that someone who doesn't is in charge of the film. Fandom and reason don't go together for me. If there was another franchise that did feathery raptors, that'd be fine, but a major change, like turning my childhood favorites from tall and scary to chicken sized and fluffy would cause at least a little grumbling. D: And I hope they have more puppets and robotics in 5.
Seriously? Take a look at this picture of a modern day dinosaur (yes, it is). Even though this animal has feathers, it's not cute and fluffy. Really, it's pretty intense, and if it were a bit bigger, it would be terrifying.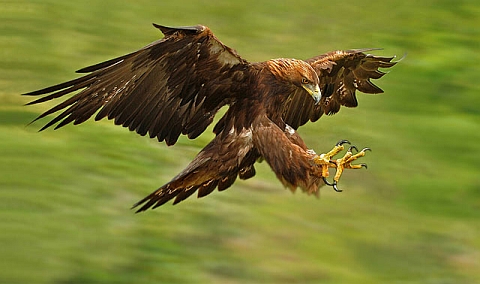 Image Source: Smashing Photoz
Now, take a look at these two pictures. They're actually both of the same animal. This time, it's a mammal - a bear, in fact. But if the idea's supposed to be that a soft covering makes an animal less scary, then a hairless bear should look scarier. Instead, it looks sickly, and not particularly intimidating at all.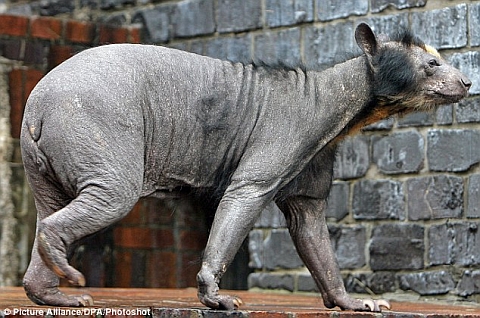 Image Source: Daily Mail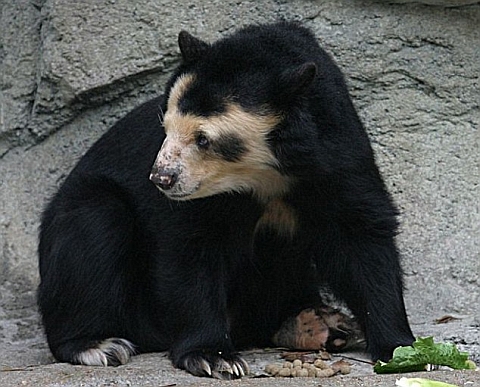 Image Source: Daily Mail
Finally, here's one last picture. I don't see how someone could say this reconstruction of a dinosaur is less intimidating because it also happens to have feathers.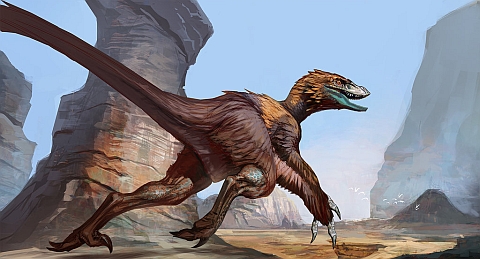 Image Source: Imugr
Actually, before moving on, let me just recommend following that Imugr link. It's an article by someone else peeved at the idea that Jurassic World didn't include feathers, and goes into more detail than this short entry of mine, including some of the evidence for feathered dinosaurs.
I realize Jurassic World is a movie, and there will always be inaccuracies in movies. But still, this one is science fiction, which should be based on, well, science. In fact, that's much of what made the first Jurassic Park movie so good. It was revolutionary in incorporating so much knowledge from the dinosaur Renaissance and depicting dinosaurs in an active way they'd never been seen on screen before. It really did alter the public perception of dinosaurs away from the slow lumbering beasts of yore. Now, with an opportunity to again advance the public perception of dinosaurs with new discoveries since the first movie, they've abandoned that approach and decided to stay stuck in the past. What a shame.
Jurassic World Logo Source: JurassicWorldMovie.com