Petition President Elect Trump to Act on Climate Change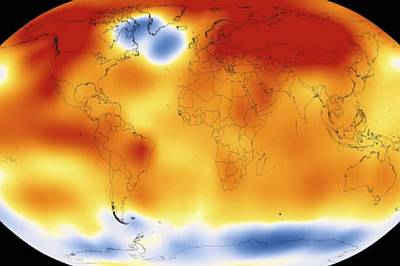 Scientific American has just published An Open Letter from Scientists to President-Elect Trump on Climate Change. So far, it's been signed by more than 800 earth scientists and energy experts, all of whom either have or are pursuing PhDs, and all of whom are American or work in the U.S. Along with the letter, there's a public petition that you can go sign:
change.org - Tell Trump To #ActOnClimate
For reference, here's the opening of the letter.
To President-elect Trump

We, the undersigned, urge you to take immediate and sustained action against human-caused climate change. We write as concerned individuals, united in recognizing that the science is unequivocal and America must respond.

Climate change threatens America's economy, national security, and public health and safety1-4. Some communities are already experiencing its impacts, with low-income and minority groups disproportionately affected.

At this crucial juncture in human history, countries look to the United States to pick up the mantle of leadership: to take steps to strengthen, not weaken, this nation's efforts to tackle this crisis. With the eyes of the world upon us, and amidst uncertainty and concern about how your administration will address this issue, we ask that you begin by taking the following steps upon taking office...
It goes on to list six concrete steps with further explanation than what I'm quoting here:
Make America a clean energy leader.
Reduce carbon pollution and America's dependence on fossil fuels.
Enhance America's climate preparedness and resilience.
Publicly acknowledge that climate change is a real, human-caused, and urgent threat.
Protect scientific integrity in policymaking.
Uphold America's commitment to the Paris Climate Agreement.
If you care about the planet's future and the future for our children, go sign the petition.
Image Source: Scientific American