Recommended Reading - Religion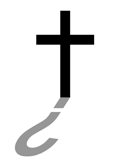 I've written an entire book on religion, plus a ton of other essays for this site. That's a lot to expect anybody to read, so if you want the quick introduction, this is it.

For the super quick summary, I grew up as a Christian, with a strong and sincere faith. But as I grew older and learned more about religion and the world at large, I came to realize that religion simply wasn't true, and that atheism was by far the most likely explanation of the universe. The essays below explain all of that in a lot more detail.

Introduction
For Anyone Interested in Luring Me Back Into the Fold
How to Convert Me Back to Christianity
This is a list of all the issues you would have to address to get me to reconsider the validity of Christianity, and whether or not to even be a Christian if you could demonstrate that it was true.

Standards of Evidence for Religion
This is the type of evidence that would be required to convince me of the reality of gods or religions.

Additional Info
I've written a lot about religion. Here are four collections.