How Bad are Unpronouncable Chemical Ingredients in Food?
I ran across a new line of frozen lunches the other day, SmartMade by SmartOnes. One of the key selling points on the box is 'Made with real ingredients you can pronounce'. This seems to be a common attitude among people who don't understand chemistry as well as they could. But how bad for you are foods made up of all these strange sounding chemicals?
For example, here are the ingredients to a treat I eat nearly every weekend: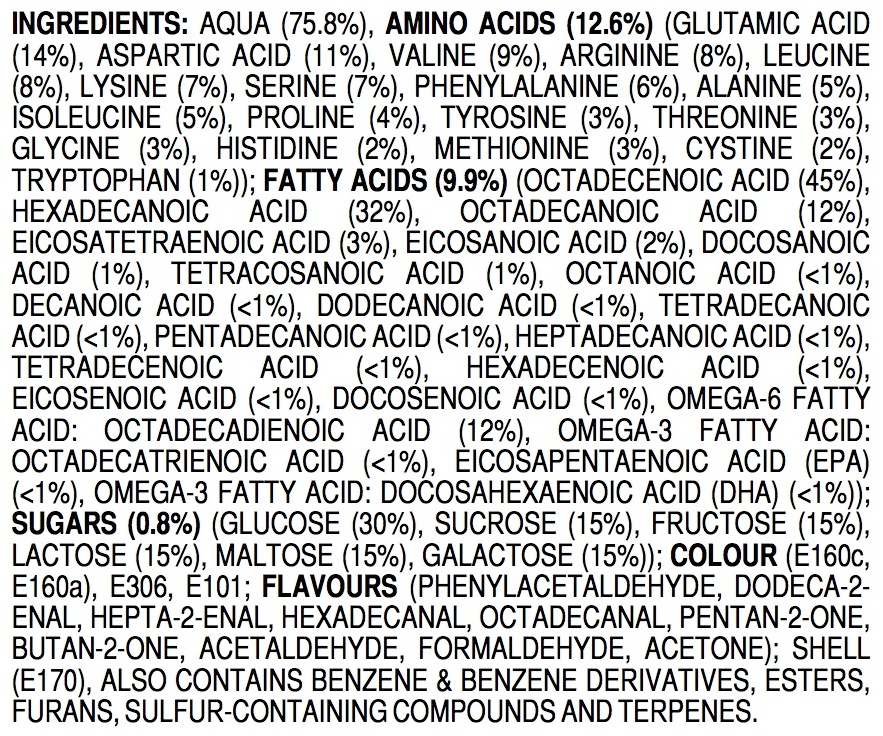 And here are the ingredients to an energy drink I drink nearly every day: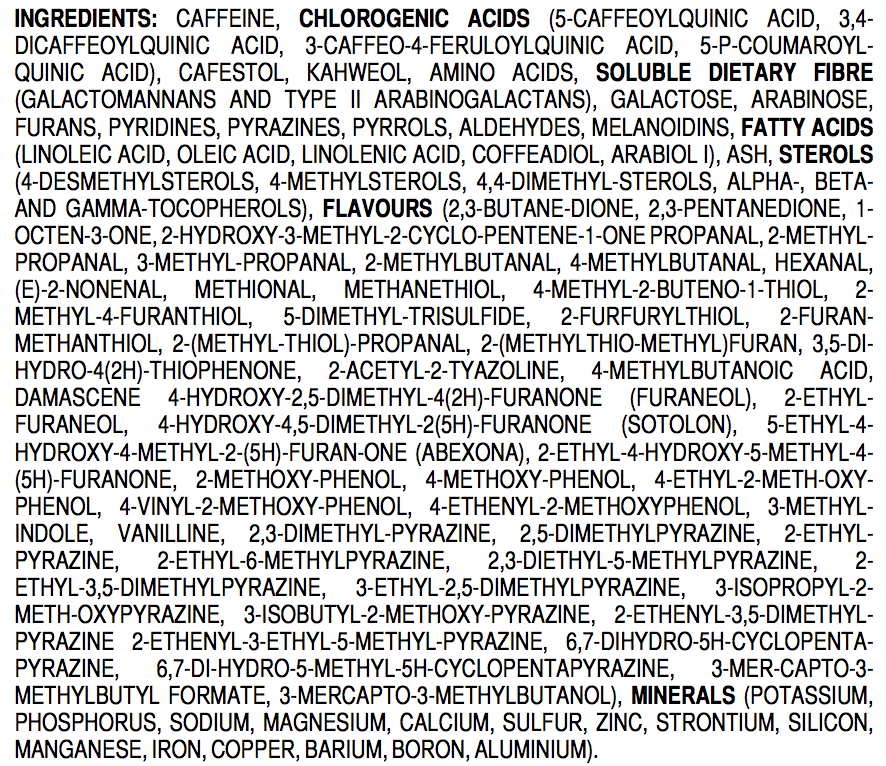 Should I be worried about all those chemicals?
.
.
.
Okay, it was a trick question. I cropped those images to hide what types of food they were. Here are the original, uncropped images, made by James Kennedy, showing what the foods were (click to go to source):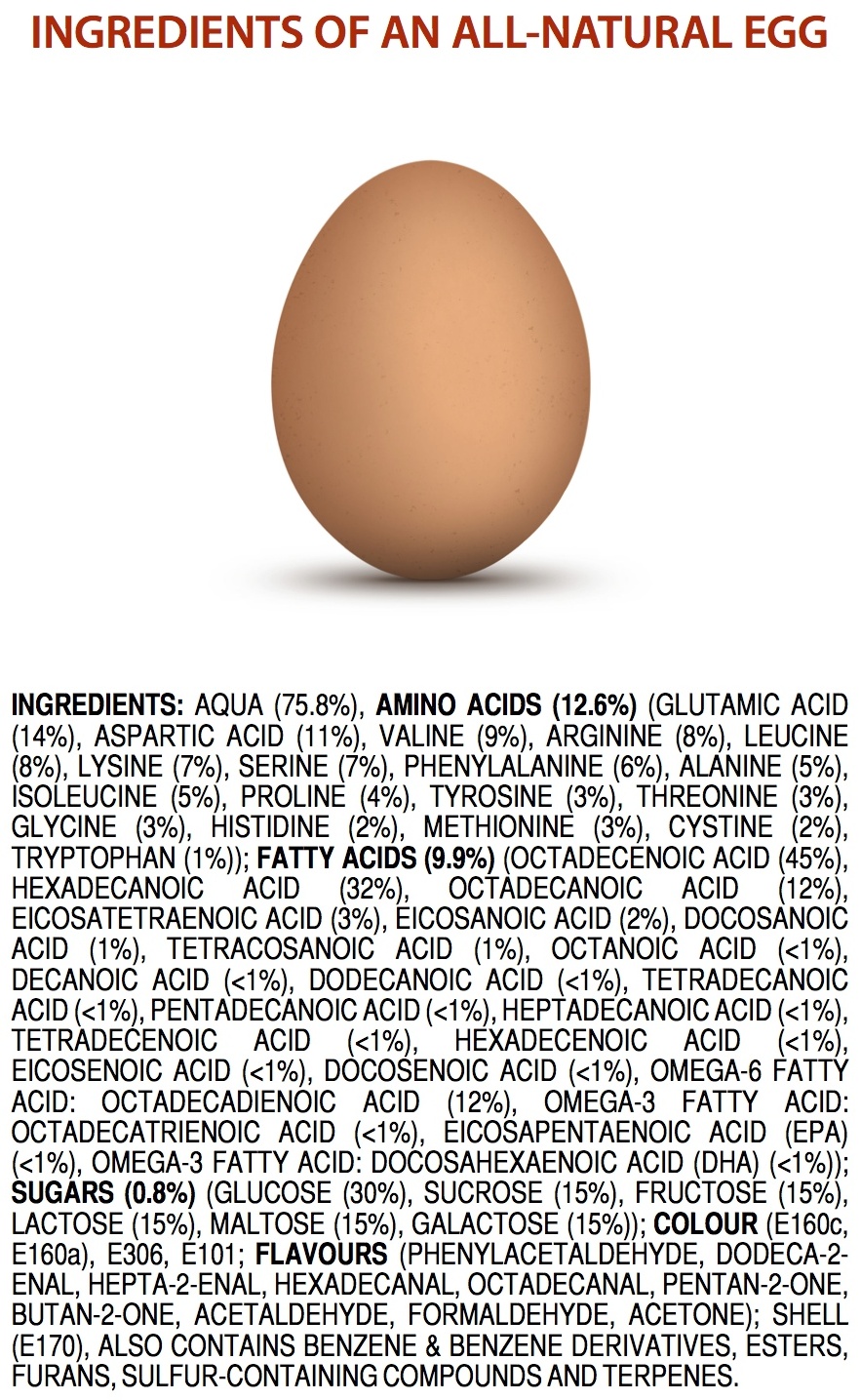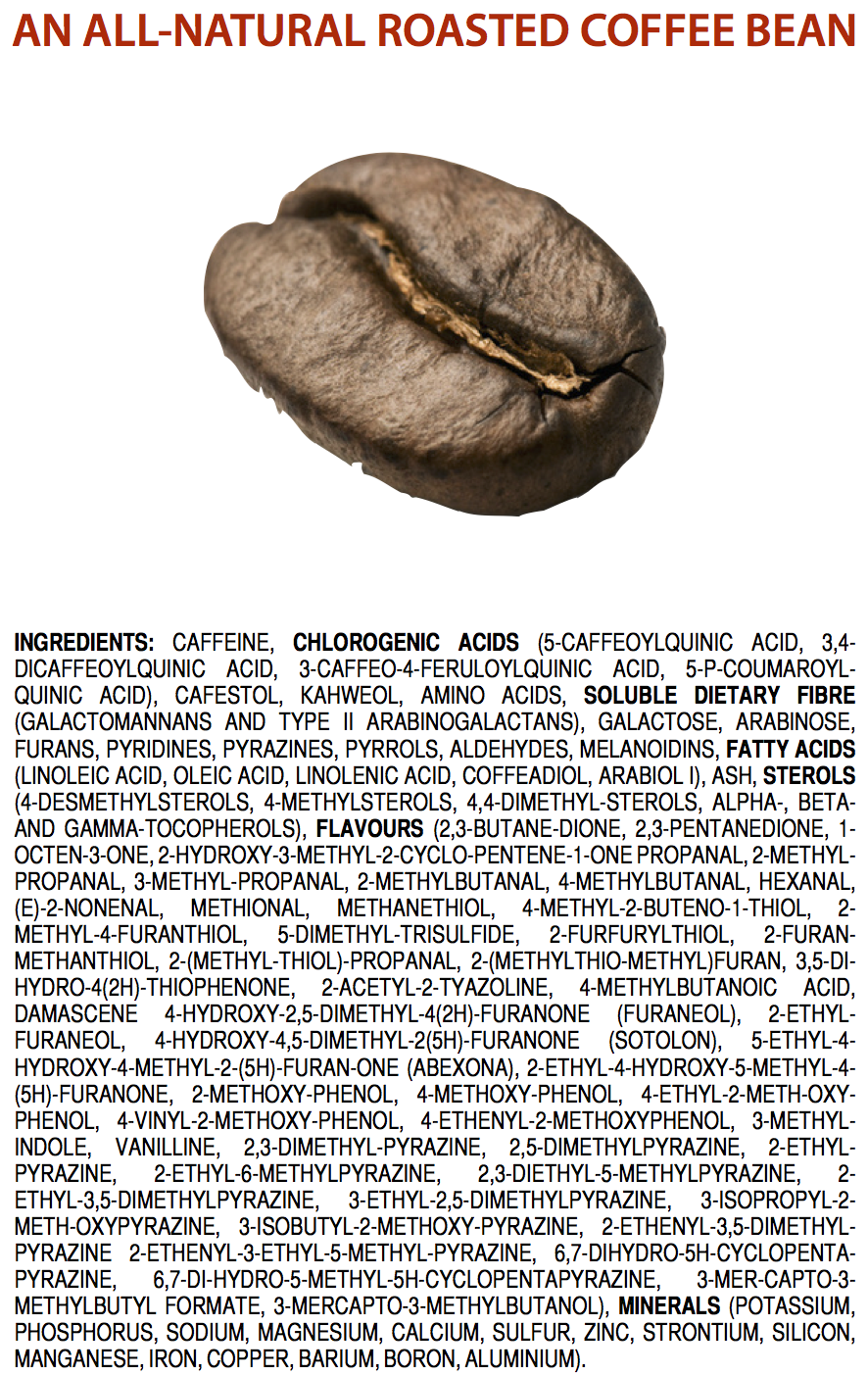 Mr. Kennedy has a whole series of these types of images (as well as posters of them for download and for sale).
The whole point is that everything we eat is made up of chemicals. Living things, especially, are this whole complicated cocktail of chemicals. And most of those chemical names sound very foreign to those of us who don't study them on a regular basis. But that doesn't make them dangerous.
When certain chemicals are added to processed foods, it's done in a very controlled way. Instead of the cocktail of chemicals you get from natural foods, they're adding very specific ingredients, in tightly controlled quantities. There's nothing inherently dangerous about not being able to pronounce those chemicals, unless you think we should be avoiding eggs because they contain arginine and eicosatetraenoic acid.