Response to Email - The New Lord's Prayer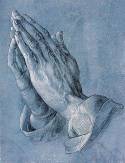 I recently received the type of chain email that I couldn't resist responding to. It was titled "new Lord's prayer....awesome", but it was really a play on Now I Lay Me Down to Sleep, not the Lord's Prayer. At any rate, it was all about how students supposedly aren't allowed to express themselves religiously in schools any more (and for good measure it threw in some of the sinful things they are allowed to do).
Just to give a taste, here is the first stanza of the poem. The full email can be found below the fold.
Now I sit me down in school
Where praying is against the rule
For this great nation under God
Finds mention of Him very odd
This poem simply doesn't reflect the law. Here's an article from the Washington Post explaining the issues:
Can students pray in public schools? Can teachers say 'Merry Christmas'? What's allowed -- and what's forbidden.
For something more official, here's the guidance from the U.S. Department of Education:
Guidance on Constitutionally Protected Prayer in Public Elementary and Secondary Schools
In fact, here's a short excerpt from the DoE page:
The Supreme Court has repeatedly held that the First Amendment requires public school officials to be neutral in their treatment of religion, showing neither favoritism toward nor hostility against religious expression such as prayer. Accordingly, the First Amendment forbids religious activity that is sponsored by the government but protects religious activity that is initiated by private individuals, and the line between government-sponsored and privately initiated religious expression is vital to a proper understanding of the First Amendment's scope. As the Court has explained in several cases, "there is a crucial difference between government speech endorsing religion, which the Establishment Clause forbids, and private speech endorsing religion, which the Free Speech and Free Exercise Clauses protect."
In shorter terms, teachers, principals, and other government employees can't push religion while on the clock and representing the government (though they're free to do so on their own time), while students are perfectly free to exercise their religious rights, including praying or reading the Bible.
Invariably, there will be isolated incidents of schools not understanding the law and restricting students' rights, but these are usually curtailed pretty quickly. Multiple examples can be found on the ACLU's website. It's just that cases of government employees overstepping the law by improperly endorsing religion are far more common than government employees overstepping the law by restricting the free practice of religion.
ACLU Defense of Religious Practice and Expression in Public Schools
I'd also note that events like See You at the Pole are not rare. You can go to their Facebook page to see photos of students from all across the country gathering to pray on school campuses. Here are some photos specifically from Old High here in Wichita Falls. And here's a photo from my high school Alma mater up in 'liberal' Maryland. And on a personal level, at all of the high school graduations I've been to in recent years for nieces, nephews, family friends, and my daughter, there's always been at least one student speech religious in nature or including a prayer.
Finally, here's an open letter from an evangelical Christian as food for thought (on World Net Daily of all places), Why I'm Against Pre-Game Prayers. Basically, he was in a community where Buddhism was the predominant religion, so a Buddhist prayer was recited at the Friday night high school football game. It gave him a completely different perspective on what it's like to not be part of the majority religion when prayers are offered at public school events.
Image Source: Wikimedia
---
Versions of this poem have actually been in circulation for quite a while, going back to Xerox-lore in the days before email. You can find a lot of this history and different variations of the poem on Snopes. There are also variations on the introductory text, as can be seen in other responses to the email, such as The author of this poem gets an F-minus and Popular Misconceptions about Prayer in Public Schools.
Here is the body of the email forward I received personally. I've fixed a few carriage return issues just so it flows better, but left any other typos. Most importantly, I took it out of the Papyrus font that somebody had decided to use for the chain mail. Why is it that the types of people who invent these chain mails also decide to format them in crappy fonts?
The Lord's Prayer is not allowed in most
U.S. Public schools any more.
A kid in Minnesota wrote the following
NEW School Prayer:-

~~~~~~~~~~~~~~~~~~~~~~~~~~~~~~

Now I sit me down in school
Where praying is against the rule
For this great nation under God
Finds mention of Him very odd

If scripture now the class recites,
It violates the Bill of Rights.
And anytime my head I bow
Becomes a Federal matter now

Our hair can be purple, orange or green,
That's no offense; it's a freedom scene.
The law is specific, the law is precise.
Prayers spoken aloud are a serious vice

For praying in a public hall
Might offend someone with no faith at all.
In silence alone we must meditate,
God's name is prohibited by the State.

We're allowed to cuss and dress like freaks,
And pierce our noses, tongues and cheeks.
They've outlawed guns, but FIRST the Bible.
To quote the Good Book makes me liable.

We can elect a pregnant Senior Queen,
And the 'unwed daddy,' our Senior King.
It's 'inappropriate' to teach right from wrong.
We're taught that such 'judgments' do not belong.

We can get our condoms and birth controls,
Study witchcraft, vampires and totem poles.
But the Ten Commandments are not allowed,
No word of God must reach this crowd..

It's scary here I must confess,
When chaos reigns the school's a mess.
So, Lord, this silent plea I make:
Should I be shot; My soul please take!