Another Ray Comfort Tract
Going into the grocery store this past Friday, a lady standing by the door handed me this (click for higher res):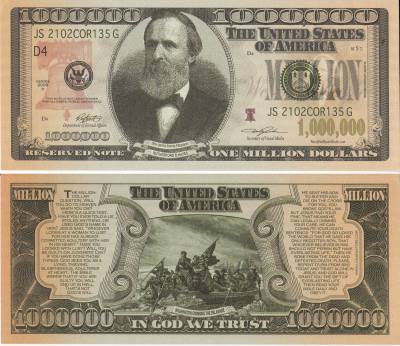 This is similar to the tract I blogged about before, which I found in some Harry Potter and Golden Compass books (on another occasion, I found a tract in The God Delusion), but apparently, it's a newer, "better" version.
I was half tempted to start a discussion with the lady, but I was in a hurry to pick up a few things and then get home for my daughter's birthday party. Obviously, my daughter takes precedence over street corner debates, so I just chuckled to myself, put the tract in my pocket, and contented myself with knowing I'd be able to blog about it. There's not really much to say about the tract itself, though. It's pretty much the same old thing that's come from Comfort's organization before.
This incident did get me thinking, though. There needs to be some type of quick, easy handout to give to these people, as a kind of reciprocal gift to the tracts they're handing out. I found this, but that's a full brochure. It's not the type of thing I'd carry around in my back pocket, just in case I run into that pushy evangelical. There needs to be something business card sized, short and clear to get them thinking, without being obnoxious or mocking.
As an aside, I'd always given Ray Comfort the benefit of the doubt, assuming he was sincere, but just ignorant of science (and a few other things). I just found an entry on another blog that isn't quite so charitable.