Venus Transit
Other people got much better photos of the Venus transit than I did (see Bad Astronomy or Why Evolution is True for a few), but this is my blog, so I'm going to post mine. I used my daughter's Astroscan telescope, with a sun viewing screen to project the image onto. So, here's the transit, taken with my iPhone. It's a little skewed because the camera was off to the side.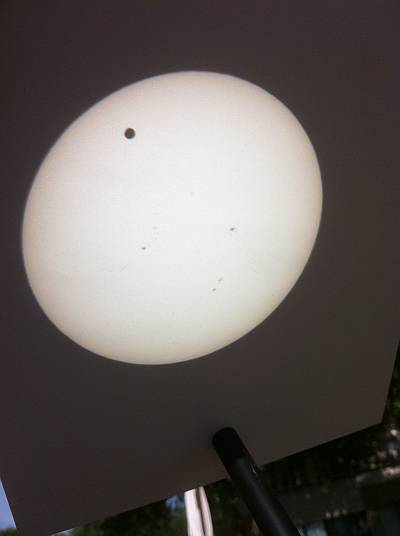 And just to show the telescope setup, here are a couple photos of that.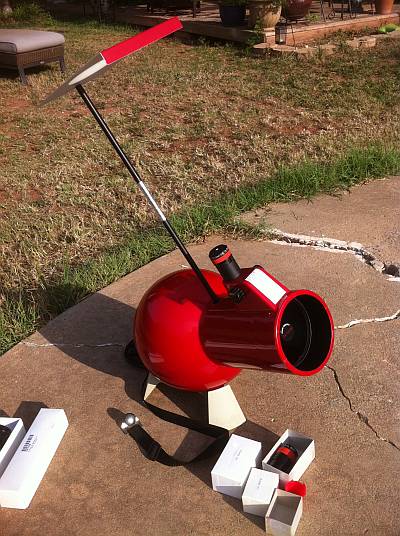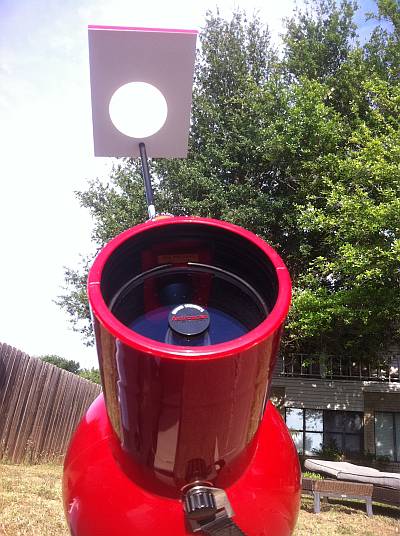 I also installed a Barlow lens to get even more magnification - the sun wouldn't even fit on the screen. At that size, there was a very noticeable shimmering around the edges of Venus (I think due to a phenomenon known as astronomical seeing). I tried to take some video of that, but none of the videos turned out well at all.