!$#%!#@$ Beavers
Our backyard backs up to a small lake/pond. We haven't been back there in a few weeks, but my wife and daughter took a little walk down there today. Here's what they saw: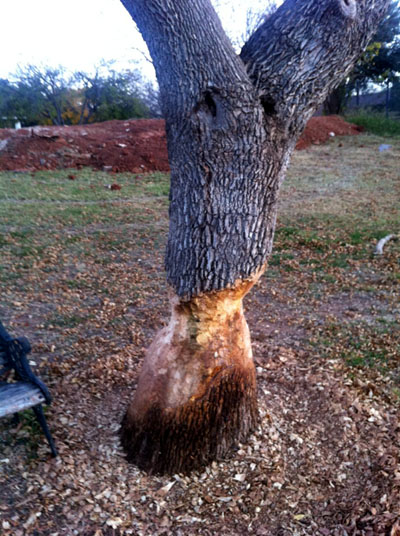 Here's a close up of the carnage: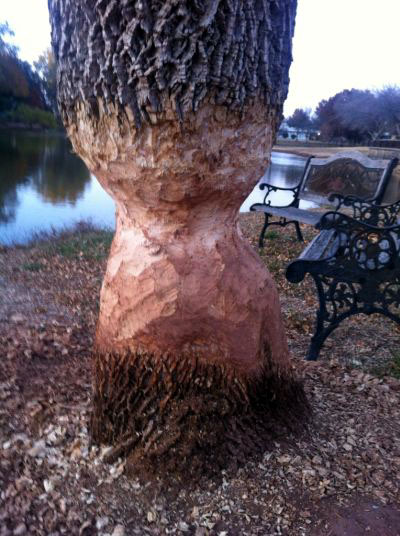 If that looks big next to the benches beside it, it is. That's only slightly a trick of the perspective. It is (was) a big tree.
Here's where they were coming in and out of the water, right by the deck we just built this year: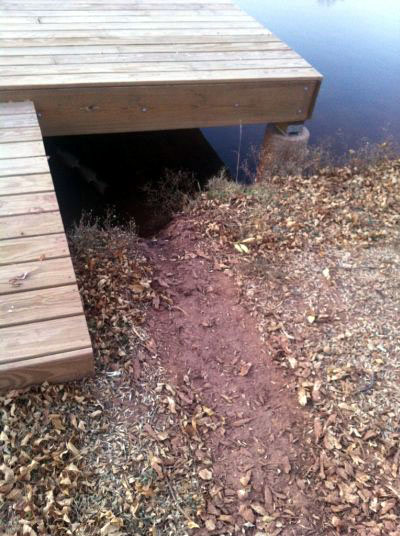 That tree had actually made it onto this blog once before in the entry, Flooding. Two weeks after we moved into this house, Wichita Falls had its worst flood on record. I took a picture of that tree to show how high the water got. Here it is again: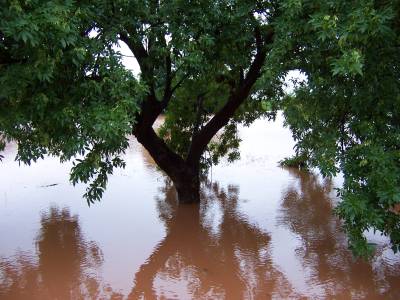 Our next door neighbors were victims of a beaver a couple years ago, but it was a smaller tree in an area of their yard where it wasn't as big of a deal. This was our only shade down by the water. And it had a perfect little nook for holding my beer. Oh well, I guess this is going to force me to build a little pergola or roof over the deck. Maybe I can turn the stump into a little seat. And I'll definitely have plenty of firewood this winter.