Happy Wright Brothers' Day, 2014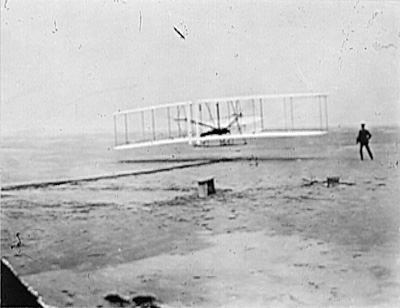 On December 17th, 1903, the Wright Brothers became the first to achieve something people had dreamt about for centuries - flying. Granted, the Wrights weren't lone geniuses working in a vaccuum. There were many pioneers before them whose work they built upon, and many contemporaries working on the problem who would have figured it out eventually. But the Wright Brothers were the first, and their systematic approach and especially their focus on controllability put them years ahead of anyone else, and fulling deserving of that honor (even if their later patent wars might have hurt the fledgling industry).
So when you're out and about today, glance up at the skies, and if you spot an airplane, marvel a little bit at what an accomplishment it is.
Related Entries: