Most Worthless Mnemonic Ever
The most recent XKCD makes fun of a mnemonic aid that I've never found useful: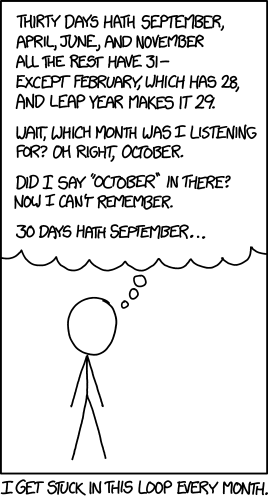 Here's what happens when I try to recite this one:
Thirty days hath September
April, [March, May or June], and [November or December]...
The mnemonic doesn't work at all when it's so easy to insert the wrong month and still have the poem sound right. I much prefer the knuckle method.
That is all.