Ray Comfort and Moral Accountability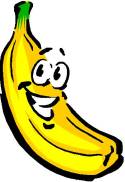 I usually try to avoid Ray Comfort's blog. It just sucks me in and I end up wasting too much time. But, he was mentioned on Pharyngula the other day, so I headed over to Comfort's blog out of curiosity. The post that day happened to be Mark and Albert's Common Belief, which used Mark Twain and Albert Einstein to describe how atheists, in Comfort's view, are idolaters (never mind that Comfort uses a quote from Einstein at the top of the blog to try to show Einstein as a theist). The part that got me the most was this section.
Man has always gravitated towards making a god in his own image. He does this because he doesn't want moral accountability.
After reading the entry, I did something I'd never done before. I tried to leave a comment on Comfort's blog. For those unfamiliar, Comfort's blog is moderated, and it does have a commenting policy. Here are the guidelines.
All comments are moderated before being published. When deciding which comments to publish, we use the following guidelines:

1. Any comments we deem abusive or outside the boundaries of Christian civility will not be published.

2. Any comments that don't properly, and respectfully, capitalize the name "Jesus" and/or "God," or use these in a blasphemous manner, will not be published.

3. Any comments that include website links will not be published. (Since we are unable to fully explore every web site, the inclusion of a url may mean we choose not to publish your otherwise wonderful comment. If your web site is important to you, we suggest you include it in your personal profile.)
I can't remember now exactly what my comment was, but it was something to the effect of this.
I don't understand this 'moral accountability' argument from Christians, since Christianity seems to take away this accountability. You can be as horrible of a person as you want to be, as long as you accept Jesus before you die. Just look at Paul of Tarsus. He killed many people, but then after he converted, everything was okay. Christianity is like the ultimate 'get out of jail free' card.
I thought it was reasonable, and I thought I was following the guidelines. I even double checked on my capitalization, but it still didn't get published. Maybe it was the Monopoly simile in the last sentence. Oh well, lesson learned - don't waste time trying to comment on Comfort's blog (when I shouldn't be wasting time reading it in the first place).
---
As I've said before, Ray Comfort will always hold a special place on this blog. It was one of his CDs that got me motivated enough to actually start this blog, and he was the subject of my first substantive entry (third entry overall, but the first two were basically just announcements that I was starting a blog and how I was going to run it). For anyone interested in my previous entries dealing with Comfort, here they are: