The Ray Comfort Index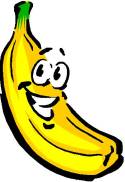 I've written quite a bit about Ray Comfort on this blog. In fact, he provided me with my inspiration to start the blog, back when a guy in a flea market gave me and my wife a copy of a Ray Comfort CD. The arguments Comfort used were just so bad that I had to vent about it somewhere, so I wrote my first real substantive blog entry, A Meandering Tale About Fundamentalism.
I don't normally go out of my way looking for things to criticize about Comfort. In fact, other than just now looking it up so that I could provide a link, I can't remember the last time I've visited his website, Living Waters. But from time to time I come across something he's done or said or written that I can't pass up commenting on, so I've actually ended up with quite a few entries devoted to him. So, I figured I'd create one entry with links to everything I've ever written about Comfort, and which I plan to update with new links if I ever write anything else about him.
Ray Comfort Entries, in Chronological Order